The Branch-St. Joseph Area Agency on Aging is a non-profit organization designated by the Michigan Office of Services to the Aging to serve older adults, people with disabilities, and caregivers throughout Branch and St. Joseph Counties.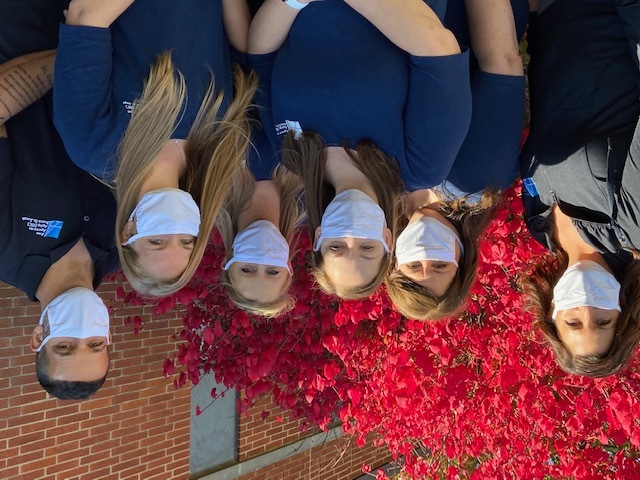 Laura Sutter, Director; Karri Doty, Program Specialist; Meggie Segura, RN Care Consultant;
Danielle Newhouse, Victim Specialist; Katelyn Hamlin, LLMSW Care Consultant;
Josh Englehart, Victim Specialist
The agency is uniquely positioned as a stand-alone division within the Branch-Hillsdale-St. Joseph Community Health Agency. Federal and State funds are provided by the Older Americans Act of 1965 and the Older Michiganians Act of 1981 respectively.
Established in 1996 to serve as the regional planning, advocacy and administrative agency, we strive to provide high quality services that promote independence and dignity. Besides administering federal and state grant funding to local providers, we also offer comprehensive Information and Assistance as well as the Community Living Program. We are committed to using a person-centered approach in all of our functions. This philosophy emphasizes the unique history, interests, needs, and wishes of each individual.
Our caring, professional staff will explore options, assist with referrals and work seamlessly with community partners, together, finding solutions to your needs. We assist families near and far, individuals and professionals, every day. We look forward to talking with you... Contact us today!
Our Mission
Our mission is to provide a full range of high quality services, programs, and opportunities which promote the independence and dignity of older adults while supporting those who care for them throughout Branch and St. Joseph Counties.
Vision
We envision inclusive communities filled with enriching activities and opportunities for older adults. Where people who have questions or needs can find assistance and support in a manner that suits their preferences.
Policy Board
The Branch-Hillsdale-St. Joseph Community Health Agency's Board of Health serves as the AAA Policy Board. It is composed of elected officials from each of the three counties. The primary function of the Board of Health, in its AAA function, is to set policy, review recommendations, and make grant awards.
Advisory Committee
The Advisory Committee is a representative group of older adults and providers whose goal it is to provide the AAA with a community's perspective on activities and goals related to the agency. One half of the committee is comprised of seniors. The Board of Health appoints each member of the committee.