The Branch-Hillsdale Tobacco Reduction Action Coalition works diligently to improve the health of citizens by encouraging the reduction of tobacco use.
The three major purposes of the coalitions are:
1. Education: To inform and educate the public about the hazards of tobacco use. The coalition serves as a resource and provides access to tobacco-related informational materials.
2. Prevention: To develop and promote policies and procedures which will encourage and assist county residents to be tobacco free.
3. Empowerment: To support statewide initiatives, propose local ordinances and encourage law enforcement that would restrict the marketing and sale of tobacco products and thereby enhance the health of the whole community.
Current Goals
· Eliminate exposure to secondhand smoke in public schools, including on and off campus events.
· Promote comprehensive 24/7 tobacco-free schools and increase the number of local public school districts with comprehensive 24/7 tobacco-free policies that include emerging products.
Sample Comprehensive 24/7 Tobacco-Free School Model Policy
Freedom from Smoking
This cessation program is available at cost to individuals and businesses. Call to have your name added to a class list.
Michigan Tobacco Quitline - 1-800-480-QUIT (7848)
The Michigan Tobacco Quitline is operated by National Jewish Health. National Jewish Health is a premier medical and research institution focusing on respiratory diseases in the United States. They have been operating a Quitline since 2002 and serve many states.
During the first call, a trained coach will talk to you about what you feel you need to help you quit. You can get self-help materials, a list of quit smoking programs in your area, or you may be able to register for a free telephone-coaching program.
If you register for the coaching program, you will be asked some questions so the quit coach can help create a quit plan that is best for your. A quit guide and other materials will be mailed to you to help you get started.
Special services and information are available for pregnancy, spit-tobacco use, non-English speaking callers and persons with hearing impairments.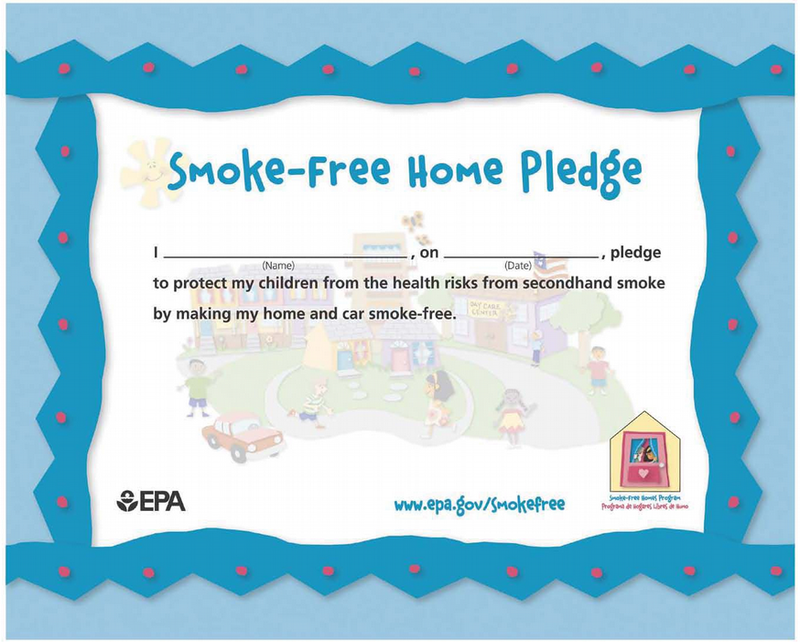 Smoke Free Home Pledge
Each year, secondhand smoke caused thousands of children to be hospitalized. Protect you child by pledging to make your home smoke-free.