We have revamped the display of COVID-19 related data to make it easier to find. All of the statistics, flyers, guides and links are here, just under more relevant categories. Look around! We will continue with our daily updates.
Download the up-to-date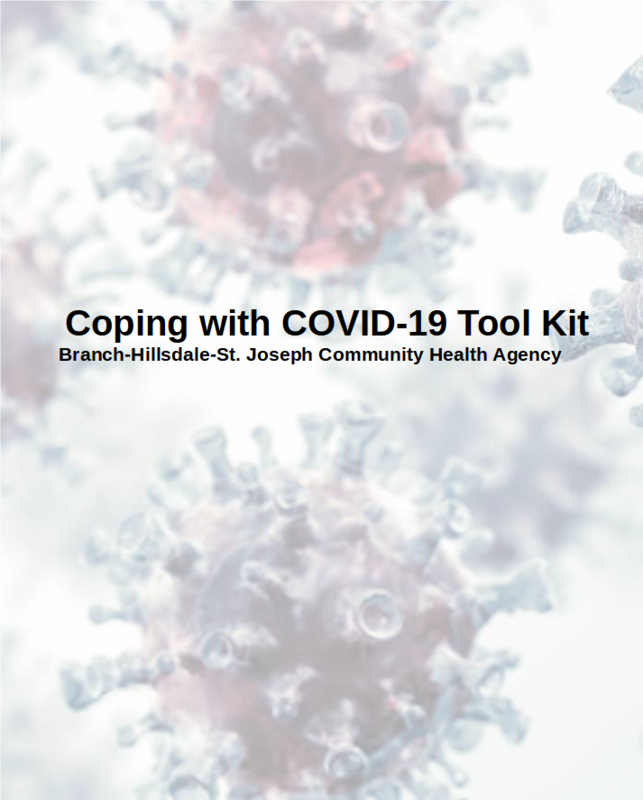 Daily Statistics

Branch
Hillsdale
St. Joseph
State

Cases
5,864
5,595
7,463
1,112,490

Deaths
110
119
118
21,918
Current counts of the number of positive COVID-19 tests (Cases) and the number of deaths related to COVID-19.
Updated Monday-Friday at 4:00 pm **Updates will now be on weekdays only. Data from Saturday and Sunday will be added to Monday's data.
Data last updated 10.26.2021
NOTE: State data numbers are now updated on MONDAYS, WEDNESDAYS and FRIDAYS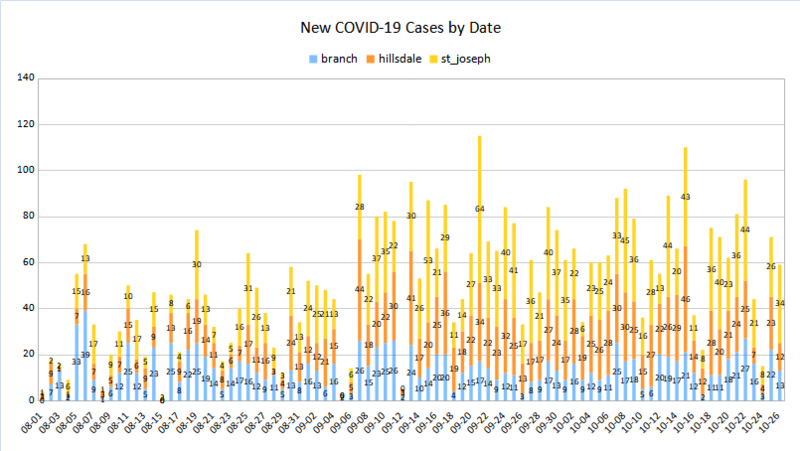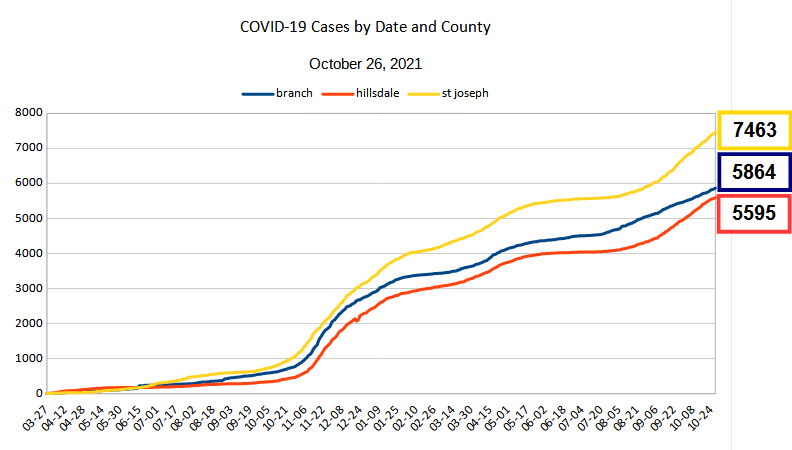 COVID-19 Cases by Age Group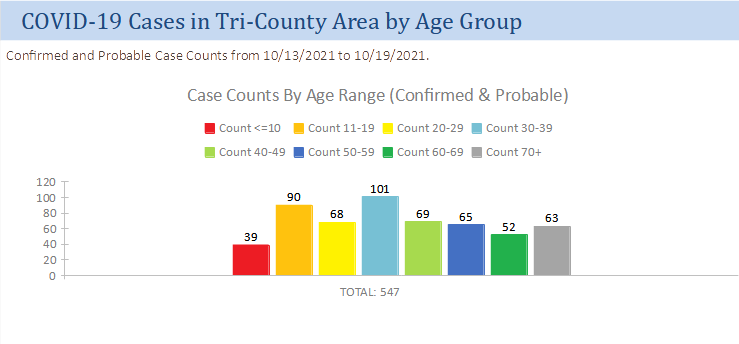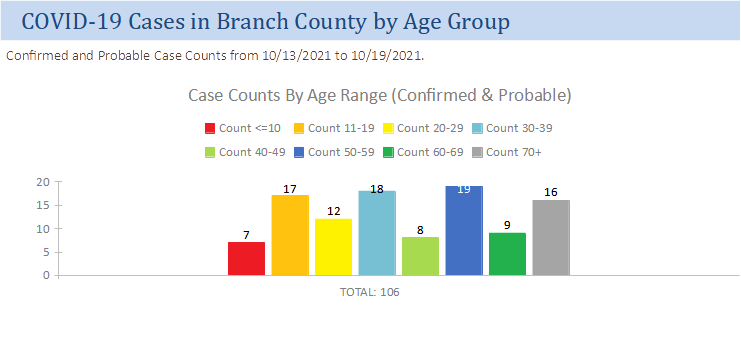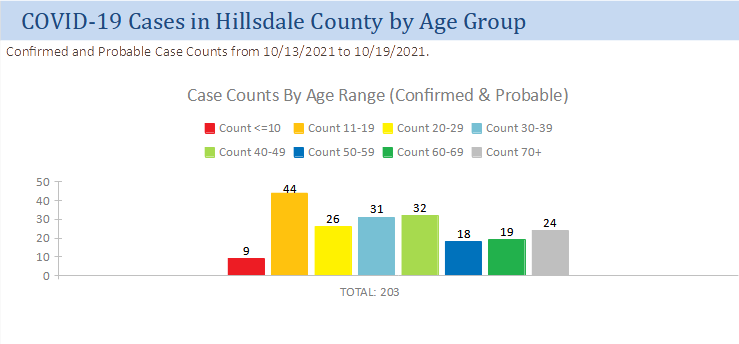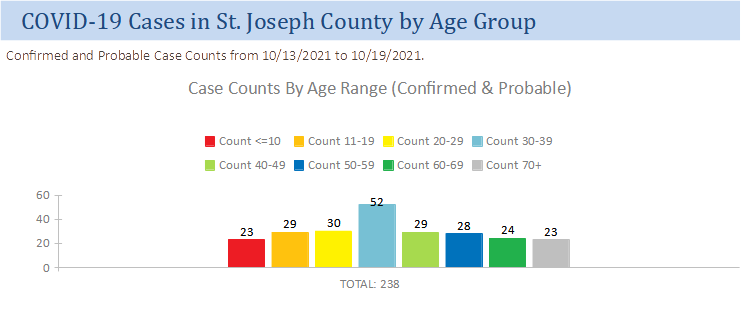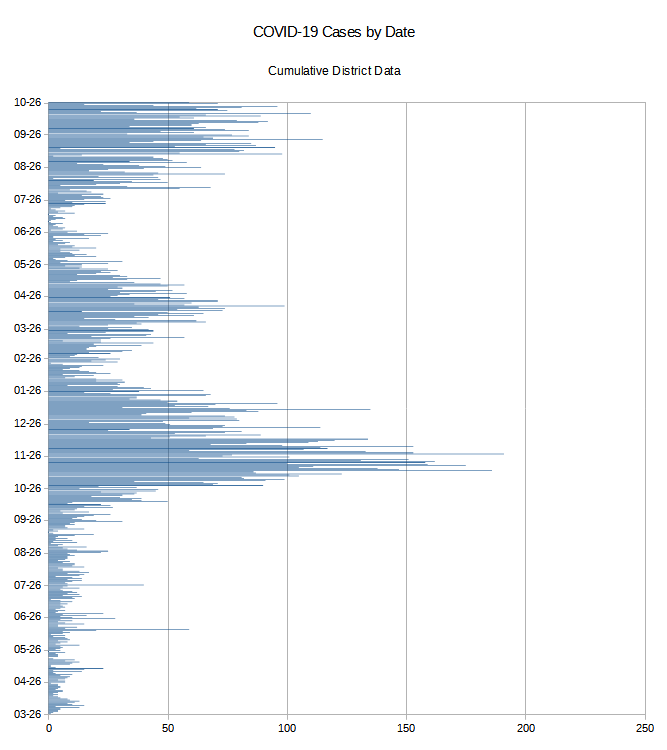 Data from the beginning of tracking - March 2020 to current date.