Posted May 23, 2022
Posted March 11, 2022
Posted March 29, 2022
Posted June 2, 2022
Posted March 11, 2022
Updated April 7, 2022
Daily Statistics

Branch
Hillsdale
St. Joseph
State
New
Cases
19
17
12
14,353

Cases
10,324
9,748
12,459
2,606,431

Deaths
186
204
210
36,918
Current counts of the number of positive COVID-19 tests (Cases) and the number of deaths related to COVID-19.
Updated Monday-Friday at 4:00 pm **Updates will now be on weekdays only. Data from Saturday and Sunday will be added to Monday's data.
Data last updated 7.5.2022. NOTE: Today's New Cases (July 5) are the total of 7/2 - 7/5 for each county.
NOTE: State data numbers are now updated on WEDNESDAYS each week.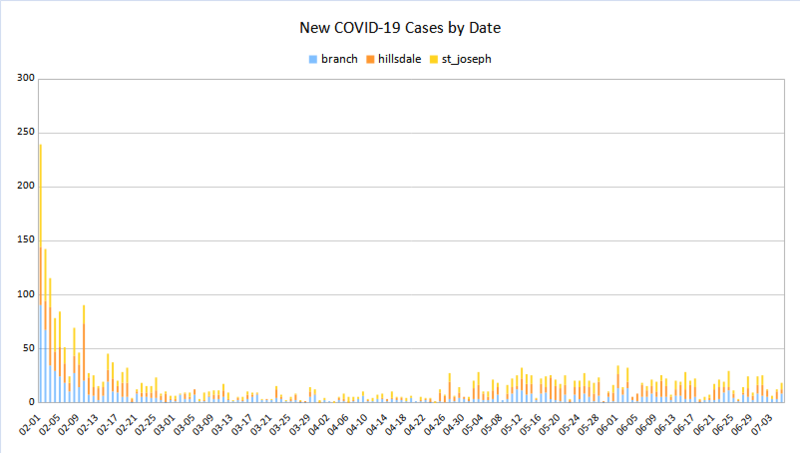 COVID-19 Cases by Age Group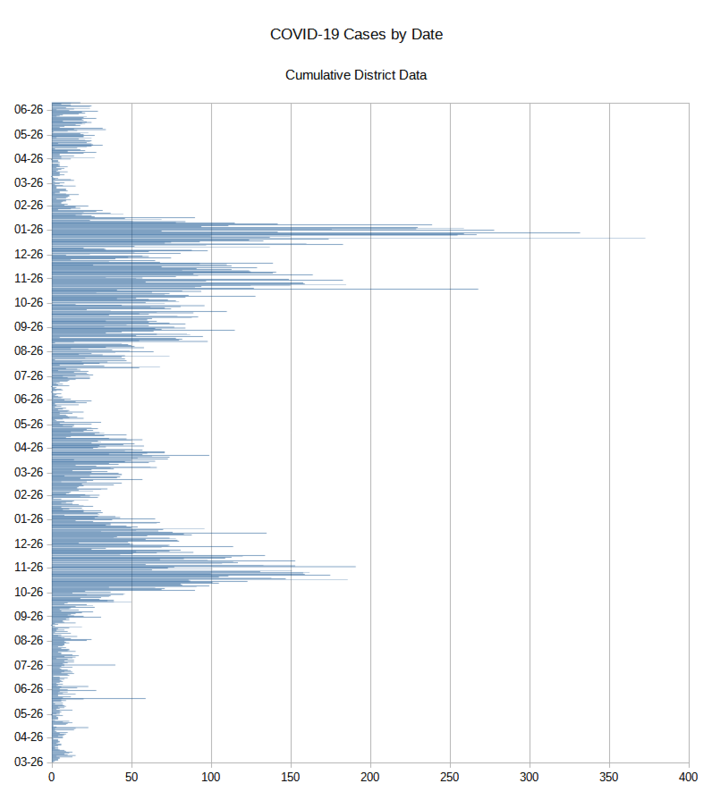 Data from the beginning of tracking - March 2020 to current date.