Vaccinate Early to Protect Yourself from the Flu
Tuesday August 25, 2020
CDC recommends a yearly flu vaccine as the first and most important step in protecting against flu viruses.
Getting a flu vaccine during 2020-2021 will be more important than ever. Flu vaccines will not prevent COVID-19, but they will reduce the burden of flu illnesses, hospitalizations and deaths on the health care system and conserve scarce medical resources for the care of people with COVID-19.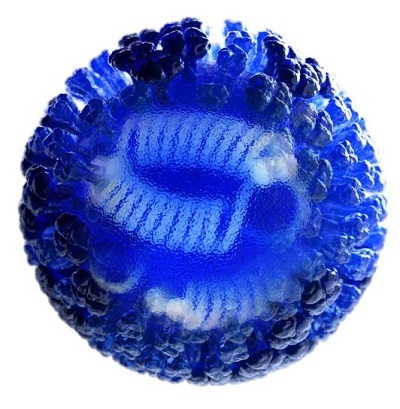 CDC has worked with vaccine manufacturers to have extra flu vaccine available this flu season. Manufacturers have already begun distributing flu vaccine and will continue to distribute vaccine throughout the season. "Getting vaccinated in August is too early, especially for older people, because of the likelihood of reduced protection against flu infection later in the flu season," says Kali Nichols, Director of Personal Health and Disease Prevention at the Health Agency. "September and October are good times to get vaccinated. However, as long as flu viruses are circulating, vaccination should continue, even in January or later."
In addition to the vaccine, stopping the spread of germs is important for many reasons; prevention of flu, COVID-19 and the common cold are just three examples. Follow these few tips from the CDC to keep germs at bay:
Try to avoid close contact with sick people.

While sick, limit contact with others as much as possible to keep from infecting them.

If you are sick with flu-like illness, CDC recommends that you stay home for at least 24 hours after your fever is gone except to get medical care or for other necessities. (Your fever should be gone for 24 hours without the use of a fever-reducing medicine.)

Cover your nose and mouth with a tissue when you cough or sneeze. After using a tissue, throw it in the trash and wash your hands.

Wash your hands often with soap and water. If soap and water are not available, use an alcohol-based hand sanitizer (with at least 60% alcohol).

Avoid touching your eyes, nose and mouth.

Clean and disinfect surfaces and objects that may be contaminated with germs like flu.
The Branch-Hillsdale-St. Joseph Community Health Agency offers free vaccinations to qualifying families with children age 18 or younger through the Vaccines for Children (VFC) program. This program is for children who are not insured or whose insurance does not cover immunizations. To get your flu shot from the Branch-Hillsdale-St. Joseph Community Health Agency, please call your local office and schedule an appointment as soon as possible.
Branch County: Monday Immunization clinics – call 517-279-9561 ext. 100
Hillsdale County: Wednesday Immunization clinics – call 517-437-7395 ext. 336
St. Joseph County: Tuesday Immunization clinics – call 269-273-2161 ext. 208