BHSJ Gives Away High Chair!
Tuesday October 23, 2018
The Branch-Hillsdale-St. Joseph Community Health Agency is announcing the winner of the drawing for a Graco "Soufflé" high chair from the St. Joseph County Grange Fair.
Hope Frohriep and her daughter, Violeta, are the lucky winners!
Your Local Health Department, who partners with MCDC (My Community Dental Centers), had a booth at the fair for the week. Information about agency services, WIC, Breastfeeding, Safe Sleep Medicaid, Environmental Health, and more was available to passers-by, as well as an opportunity to enter into a drawing for the free high chair.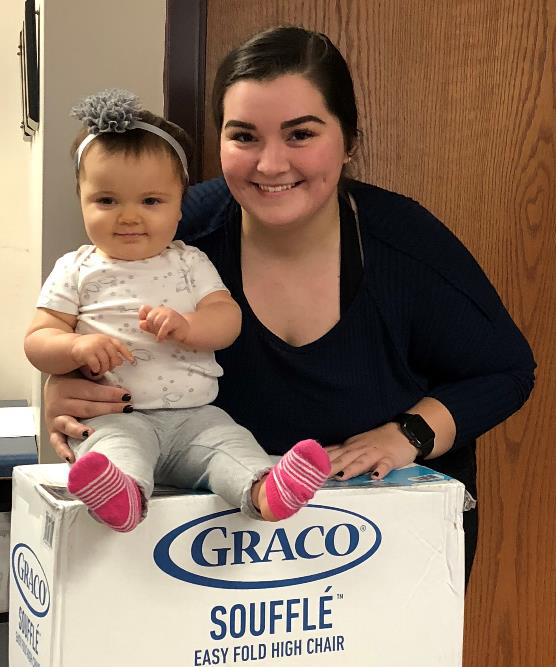 Hope and Violeta Frohriep - Winners!