Novel Coronavirus 2019 in Michigan
Monday February 3, 2020 - Friday October 30, 2020
View the latest information
Current counts of the number of positive COVID-19 tests (Cases) and the number of deaths related to COVID-19.
Updated Monday-Friday at 4:00 pm **Updates will now be on weekdays only. Data from Saturday and Sunday will be added to Monday's data.
Data last updated 10.29.2020.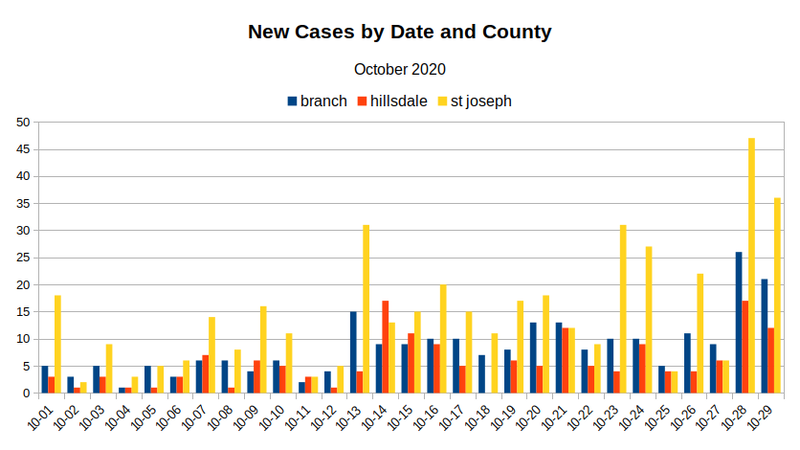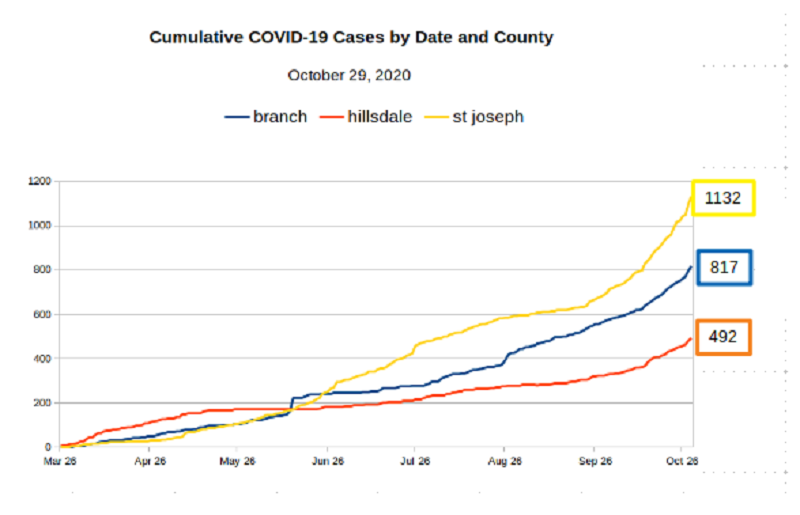 Counts by Age, Gender, Race and Zip Code
Demographic data will be updated weekly
Historical Data
posted October 28, 2020
posted October 28, 2020
posted October 28, 2020
Local and State Information
Situation Summary
The Centers for Disease Control and Prevention (CDC) is closely monitoring an outbreak of respiratory illness caused by a novel (new) coronavirus first identified in Wuhan, Hubei Province, China. Chinese authorities identified the new coronavirus, which has resulted in thousands of confirmed cases in China, including cases outside Wuhan City. Additional cases have been identified in a growing number of other international locations, including the United States. There are ongoing investigations to learn more.