Hunting Health and Safety
Friday November 22, 2019
It's that time of the year – whether bright orange or camo are your colors, safety needs to be a priority.
The Branch-Hillsdale-St. Joseph Community Health Agency is providing hunters with a few reminders this fall. "Every year we hear stories about hunters falling, freezing or getting lost," says Jim Cook, Emergency Preparedness Coordinator at the local health department. "Even if you've been an avid hunter for years, read the following tips to remind yourself of just how important it is to stay safe while out this season."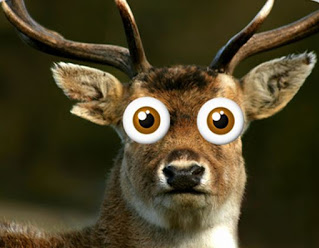 Plan for the weather. Hunters can be at risk for hypothermia in cold, wet conditions, but also in temperatures as high as 50 degrees. Dress in warm layers, avoiding moisture-retaining cotton and remembering a water-repelling outer layer. Before setting out, check the weather report to make sure you won't be caught off guard by other inclement weather.

Alert someone of your plans. Never head out on a hunting trip without letting a friend or relative know where you'll be and when you expect to return.

Carry a cellphone in the woods. Set the ringer to vibrate.

Hunters with known heart disease and those at risk (family history, high blood pressure, high cholesterol) should have physician approval to hunt.

With physician approval, hunters should begin walking 30 minutes a day eight to 12 weeks prior to the hunt. Increase your fitness level by walking or aerobic exercise.

Refrain from consuming alcohol and smoking the day before or during hunting.

Refrain from eating a heavy meal before hunting.

Hunters with heart disease should not drag a deer out of the woods.

Hunters need to seek immediate medical attention if they experience dizziness, chest pain or heart palpitations.
For non-hunters who are near an area where there are hunters, follow the tips below.
Wear the right clothing. Avoid colors and patterns that blend into your surroundings, including whites, blacks, browns, earth tones, animal patterns and camouflage. Bright orange, red or green clothing is best-especially for vests and hats.

Make some noise. This includes talking loudly (to yourself or a companion), whistling or singing-especially if you hear a shot nearby. Once hunters have acknowledged your location, show courtesy by reducing excessive noise that might scare away animals.

Keep pets safe, too. Don't let dogs off-leash in an area that allows hunting-especially if they like to chase deer.